Exploring new places not only provides a much-needed break from a busy schedule but also enhances the human mind. Through travelling, a person learns about different cultures and traditions and also the history of the place. Moreover, travelling to varied places pushes people out of their comfort zone as they are forced to try something new be it cuisines or adventure sports. Here's a list of the most interesting and exquisite offbeat destinations in North India.
Thankfully, India is a land that offers numerous places that are worth visiting. From the pristine mountains to picturesque beaches and from enjoyable cities to historic temples, India has it all. Though some people like to travel to prominent cities, others prefer exploring the unhindered lands. While a lot has written about major travel destinations, people are still unaware of the hidden getaways in India.
Magnetic Hill, Ladakh
Located at an elevation of 11,000 feet above sea level, this 'Magnetic Hill' is popular for its magnetic abilities. It is believed that the magnetic attraction can even set a parked car in motion. Scientifically though, the effect is just an optical illusion. Also known as the 'Gravity Hill', this place provides an unforgettable experience and is a must-visit for all people who seek to travel to unexplored areas. It is one of the famous holiday destinations in north India.
Malana, Kullu Valley
Located in the Kullu Valley of the blissful state of Himachal Pradesh, Malana is an ancient town unlike any other. The people there are believe to be the first practitioners of democracy and thus, live in harmony. The town looks like a paradise with prominent mountains as backdrops and abundant greenery. Malana is also often famous to as the 'Little Greece of India'. This place indeed has unique joys to offer and is thus a popular offbeat destination.
Roopkund Lake, Chamoli
This mysterious lake in Uttarakhand has an old mythological significance. Located at a high altitude of about 16,500 feet, this lake is one of the most intriguing places in India. Though it is also a major trekking area & considers one of the popular treks of Uttarakhand. It is mostly famous for the presence of skeletons and other artefacts that can be seen when the snow melts. The theories regarding the mystery are numerous. It is one of the famous holiday destinations in north India.
Zanskar Valley, Ladakh
The Zanskar Valley which is in the eastern part of Jammu and Kashmir is one of the most heavenly places in India. From the majestic mountains to the widespread meadows, everything about the Zanskar Valley is beautiful. The best way to thoroughly enjoy the place is to experience the adventurous and fun trek. The Frozen River Trek is a 'must do' in this paradise-like valley. The Phuktal Monastery founded in the 12th century is also a major tourist attraction. A getaway to this valley is sure to refresh your mind and calm your inner senses. Owing to the lack of tourists, the beauty is untouch and peaceful.
Grass Valley, Kargil District
A small town in the scenic state of Jammu and Kashmir, Drass is popular as the second coldest inhabited place in the entire World, after Siberia. The high altitude of 10,597 feet above sea level causes the temperature to drop to an unimaginable -45℃. During the summers though, Drass is a place of unbelievable beauty. A pleasant climate persists during the summer months and the small town offers an enjoyable change from the normal routine. Drass is the epitome of beauty and a visit to this place is an exhilarating change. It is also one of the most iconic destinations in India.
Kausani, Uttarakhand
Kausani is a quiet and peaceful hill station in the state of Uttarakhand. Unexplored and thus, unhindered this land is famous for its exquisite beauty. By being located at an altitude of 6075 feet above sea level, the view Kausani offers is exceptional. Thus, on a clear day, one can easily view the entire Himalayan range from this little hill station. With its small-town charms and sense of calm, Kausani is indeed one of the most preferred weekend getaways.
Shoghi, Himachal
Located in the state of Himachal Pradesh at a height of 7200 feet above sea level, Shoghi is a small hill station that is gaining popularity as a weekend getaway. Even though it is situated just 13 kilometres from Shimla, it sharply contrasts with the famous hill station. While Shimla is crowded and commercialized, Shoghi is simple and pleasant. With an abundant variety of flora and fauna, lush greenery and undeniable serenity, this little hill station is the perfect getaway from the ever-crowded Delhi.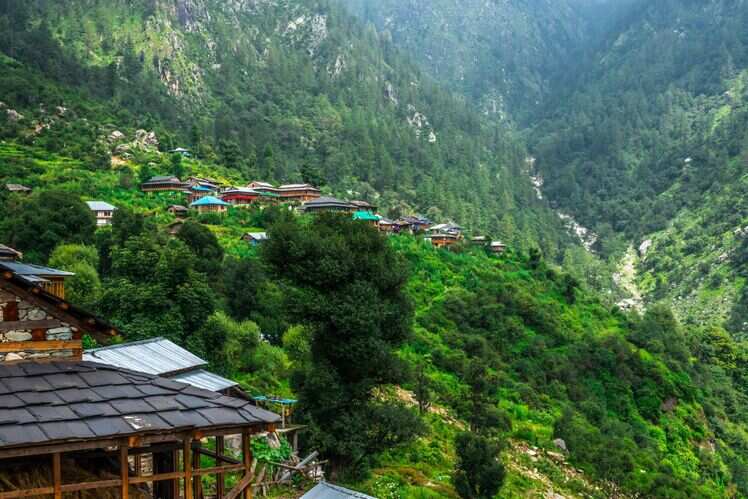 Kanatal, Uttarakhand
A six-hour drive from Delhi towards Uttarakhand would lead you to a heavenly place known as Kanatal. It is located 33 kilometres further than Mussoorie and at an elevation of 8500 feet above sea level. As often claimed, this untouched hill station is indeed like a hidden jewel. Even though Kanatal is easily accessible, it is secluded from the rest of the places and thus, it is a hill station like none other. Magnificent views, delightful orchards and tranquillity define this divine place.
The above-mentioned places stand out from the other holiday destinations in North India. Apart from the unique and uncommon experiences, the minimal crowds also ensure a relaxing holiday experience. Thus, these unexplored places are perfect for short getaways. People who seek to have offbeat adventures must plan to visit all the above-listed places.