Planning for a road trip with your friends or your partner to take a break from the Chaos of life?  We are here to help you with some of the best road trips to take from Delhi. There are many routes you can take for a fun and exciting journey from the capital city of Delhi.
Everyone has dreams of going on a bike trip with their friends, especially to Ladakh. You can choose your route according to your duration of trip or place you wanna visit as there are numerous places.
Road trips are fun and when with friends or your partner it becomes memorable. It is full of adventure, thrill, excitement, fun and you create many memories which you'll not forget.
You can explore new places, new destinations and you get to ride on unknown roads. Sometimes paved or sometimes unpaved and you face many challenges that will amuse you and give you a new experience.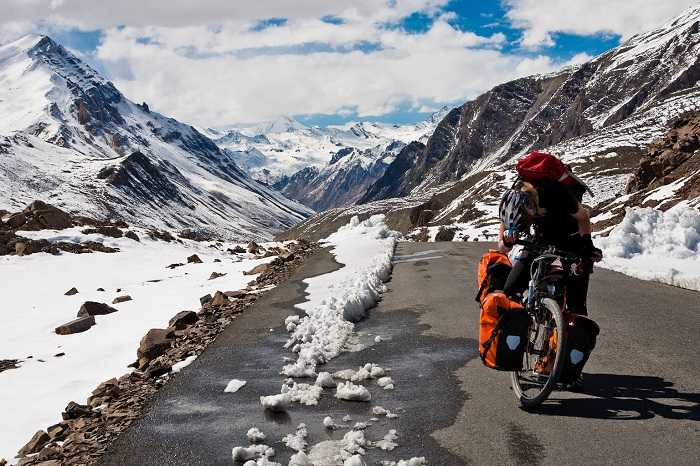 We've categorised some road trips according to the distance from Delhi.
Within 100 kms
Trip to Damdama Lake
If you want a small and easy road trip you can visit Damdama Lake in Delhi. It's just a 1 hour 30 minutes drive away from the city and gives you a perfect experience of a road trip along with peace and natural beauty.
It is also a one-day picnic spot and you can indulge in various activities like boating, rock climbing and many more. You can visit damdama lake anytime during the year.
Distance from Delhi: About 60kms
Trip To Aravali Hills
A trip to Aravali Hills is another short distance and easy road trip from Delhi. You can do trekking there and reach the top to see the scenic beauty of nature in the city. It's different from the city but it is one of the most visited hills near Delhi.
You can also do wall climbing, Burma bridge and many activities here. There are several restaurants in midst of hills where you can enjoy a good breakfast. You can reach Aravali hills in less than 2 hours.
Distance from Delhi: About 50 kms
Trip To Asola lake
It is a famous spot for those who are fond of trekking. The lake is located in forested areas near Delhi and is one of the beautiful lakes in Delhi you must see. This place is considered great for trekking and you can do trekking here with ease. You'll get to see amazing wildlife also and you can visit the Wildlife sanctuary if you want to spend some more time. You can also do your camping and spend some quality time. Distance from Delhi: Less than 50 kms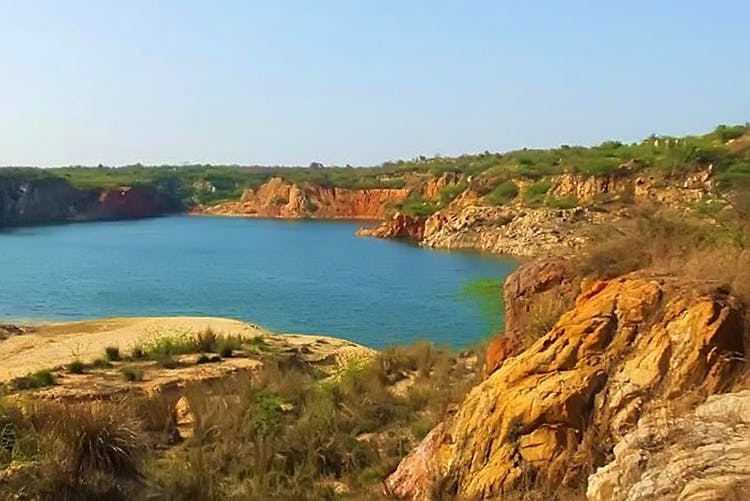 There are several other places like Badkhal Lake, Manesar, Sultanpur Bird Sanctuary, Surajkund you can have a trip from Delhi within 100 kms. These places are in proximity to Delhi and give you a perfect weekend driveway experience.
Within 200 kms
Delhi to Neemrana fort
Neemrana Trip is one of the most visited road trips from Delhi due to its utmost beauty and is ideal for a perfect vacation. It is located in the Alwar district of Rajasthan. The best attraction is Neemrana Fort which is now converted into a luxurious hotel.
There are small hills from where you can enjoy the city view or you can do trekking, boating in the lake, and much other sightseeing. The best time to visit this place is from August to March when the weather is not so hot. You must visit this place once with your friends to experience a lot of fun.
Distance from Delhi: About 120 kms
Trip to Mathura and Vrindavan
If you want some spiritual vibes on your trip, you can visit Mathura and Vrindavan and enjoy the spiritual vibes. You can enjoy riding at Shri Krishna Janam bhumi and visit many famous temples here. Dive into the rich Indian culture and sing holy chants of Lord Krishna and enjoy traditional food and Prasad.
It will be a great ride full of Joy and memories along with spirituality. You can visit here from November to March as the weather is slightly hot there in the summers. You must try the experience of this road trip from Delhi.
Distance from Delhi: 180-190 kms
Delhi to Alwar
Alwar City is full of tourist places you can visit in your journey and there is no place of Boredom for you in the city. The list famous attraction is Sariska National Park where you can enjoy Jeep Safari. You'll enjoy watching wild animals like leopards, wild boars in the lush greenery.
You can also practice crocodile sighting here for some thrill experience or can enjoy in Siliserh Lake. The place is full of tourists throughout the year and will never disappoint you. These are some deserted areas so the best time to visit is from November to March.
Distance from Delhi: About 160 kms
You can have a ride to Karnal, Kuchesar, Garhmukteshwar, Barsana, Kurukshetra, within 200 kms from Delhi. These places are also very beautiful and some of them have spiritual qualities which can amuse you and gives you another experience of life. You can try these beautiful trips experience also.
Within 300 kms
Delhi to Jaipur
It is another famous and yet most visited road trip from Delhi, due to good roads and is easy to reach. You can experience traditional life there and you'll forget all your city tensions. You can do a lot of exciting things in Jaipur and you can try amazing cuisines from different places.
Jaipur stays on top when it comes to a happening and Fun-filled road trip and yes, it is worth visiting Jaipur. You will experience many new things and there are much more things to explore. It is one of the best road trips from Delhi you must take one in your life. It holds a special position in journey of roads trips from delhi.
Distance from Delhi: About 270 kms
Jim Corbett National Park
This place is for wildlife lovers who are willing to enjoy the fun of trips and wildlife at once. You can plan a trip to Jim Corbett National park with your friends or family and experience peace in nature's lap. It has abundant flora and fauna and the midst popular thing here is Jeep Safari to see wildlife. You can also indulge in bird watching or can perform some adventurous activities. The place is surrounded by hills and has nice weather throughout the year. You can visit this place anytime in the year and you'll enjoy the best of the place.
Distance from Delhi: About 260 kms
Haridwar-Rishikesh-Dehradun
If you want to enjoy in some hills away from the hectic city life you can visit these three places. First, you can visit the holy river Ganga and take bath in it and roam on the ghats of the river Ganga. Then you can go to Rishikesh for doing some adventurous and thrilling activities. It's famous for river rafting and zip-lining activities and you can stroll on Laxman jhula and Ram jhula.
These are the main tourist attractions of Rishikesh. After that, you can visit Dehradun for chilling in mountains and for having great food under clear blue skies. It has many tourist places and the weather is pleasant throughout the year. These places are covered in road trips simultaneously as they are very close to each other. You must experience the joy of this Road trip once in your life leaving behind you tensions and just enjoying yourself with your friends.
Distance from Delhi: It will cover all your destinations within 300 kms.
There are several other places which can be reached by Delhi within 300 kms like Chandigarh, Agra, Mussoorie, Kasauli, Lansdowne, landour and many other hilly places. You can have fun and chill in mountains and spend a great weekend there. They have pleasant weather with good and well-connected roads.
More than 500 kms
Bike trip to Leh Ladakh
When someone says bike trip, the trip to Leh Ladakh always stays on top of many people's dream list. It is the most famous bike trip in the world and everyone wants to experience the joy and adventure of this route. Ladakh is a very beautiful and magnificent hill station and offers you various adventurous activities to do. You can visit magnetic hills, Nubra valley, Pangong lake and many other pictures places.
The trip will be challenging and you can face many problems and challenges to cross the unpaved roads. You can also drive to khardungla pass, the highest motorable road in the world. Leh and Ladakh both are covered on the same trip and you must experience this once in your life before you die.
Distance from Delhi: About 1100 kms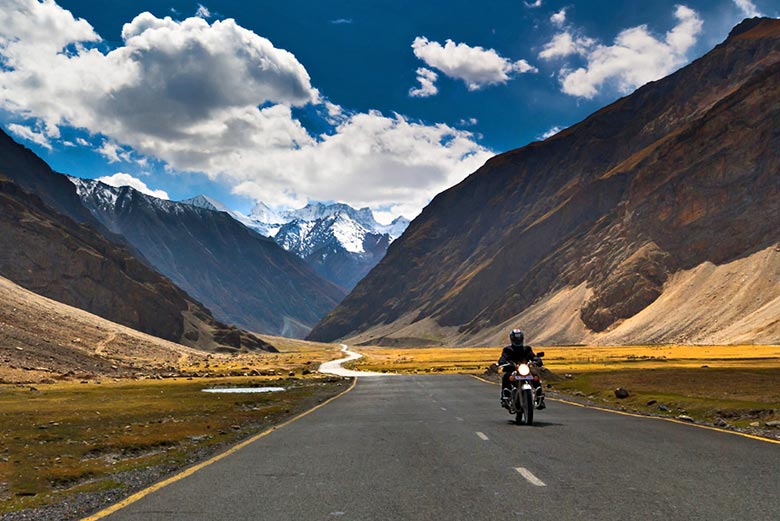 Trip to Spiti Valley
Here's another iconic and very beautiful bike trip you can take from Delhi. Lahaul Spiti is heaven for bikers and attracts thousands of people with its fascinating beauty. It is situated in the great Himalayas, with Tibet in the East and Kullu in the North. Spiti is situated at an altitude of 12,500 ft above sea and is a paradise for those who try to sneak from busy city life. You can roam around beautiful Buddhists monasteries, Chandra Tal Lake or can visit the Barchala pass.
One can indulge in various thrilling activities like hiking, camping, rappelling. The weather is spine chilling so people prefer to visit in summers and roads become more dangerous in summers due to heavy snowfall and rainfalls. It is suggested that after the Leh Ladakh trip you must cover the route of Spiti valley to witness all the joy and pleasure of this beautiful road trip.
Distance from Delhi: About 1050 kms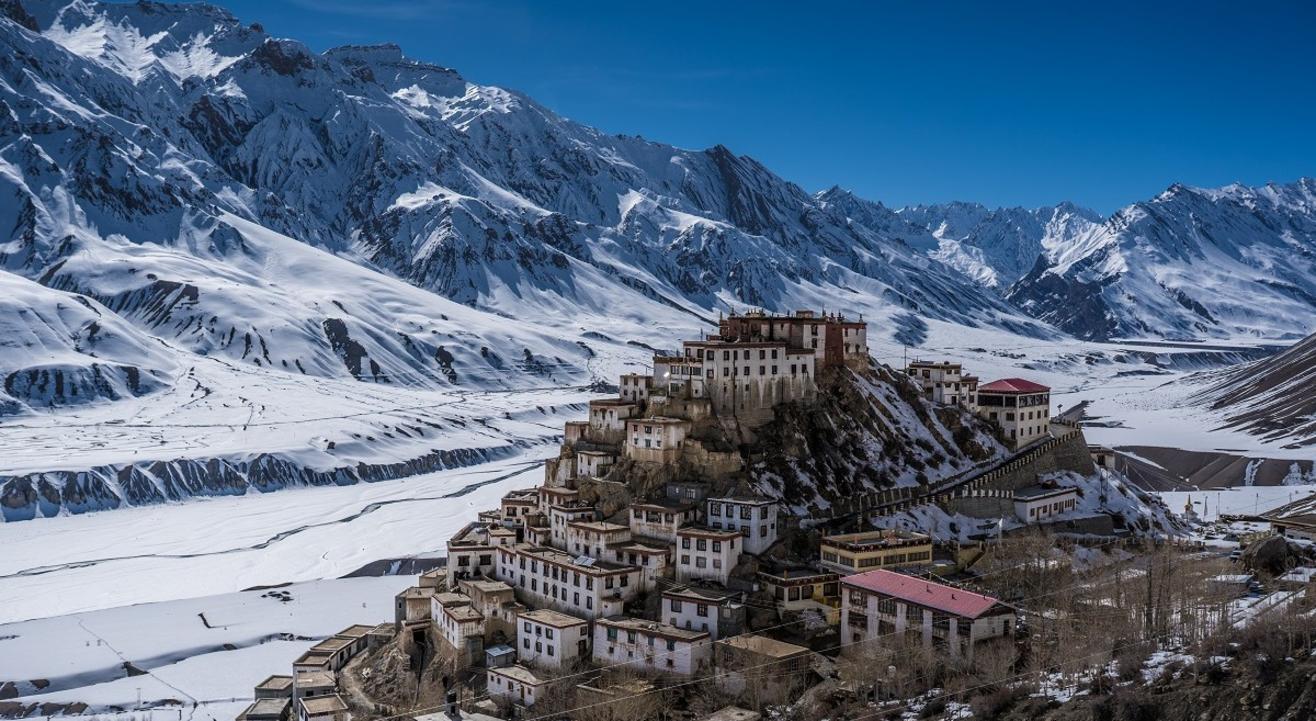 Trip to Udaipur
If you want to drive and ride in some plains you can plan a trip to Udaipur, Rajasthan. It is titled as 'city of lakes and one of the romantic cities in India due to its utmost beauty. It has heritage sites, beautiful temples, royal palaces and much more to see and explore. The environment is pleasant and full of serenity, also offers you various activities to enjoy. You can indulge in trekking, cycling, Paragliding or even can do a city tour by helicopter.
You can buy amazing traditional pieces of stuff here and the best time to visit is October to February in winters. The roads are clean and smooth and give you a new experience of riding. You'll not face such problems on your trip and it is suggested to do this road trip once. You'll get to know about some hidden and beautiful places in your journey. So start packing your bags and plan your trip.
Distance from Delhi: About 655 kms.
Checkout: Places To Visit In Udaipur
Beyond 500 kms from Delhi, there are numerous places where you can enjoy and have fun. You can plan a trip to Shimla, Nainital, Manali, Jodhpur, Jaisalmer, Dharamshala, Chopta, Macloedganj, Ranikhet and many other faraway places. These places are the most beautiful places with some challenging roads and amazing weather in a particular season. You can plan trips to these places also to enjoy and have fun with your family and friends. These places will never disappoint you and you'll not regret visiting these places.
So don't wait and pack your bags and start your journey.