We always get bored when we have nothing to do. Here are some fun places to visit with friends in Delhi where you can spend some time with your friends and fully enjoy your life and moments.
1. Shootout Zone
Shootout zone is a paintball playing zone where you can experience the fun of paintball with your friends. Paintball is an activity where you hit your friends with colour filled ballon paintballs and it can be played by any age group. You have played paintball in a closed area but shootout zone will give you an experience of a real war zone. They offer you the best war zone with non-toxic and skin safe paintballs along with high-quality paintball maker guns.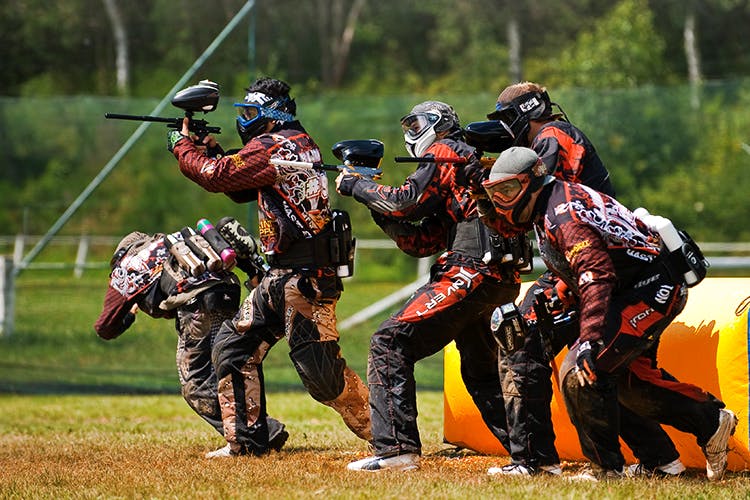 They also organise several tournaments and the war area is originally made with real obstacles, stones, hiding space, walls and many more things. You will be accessed and guided by professional trainers and friendly staff. The zone is situated in Chhatarpur near Kishan Haat and it is well connected with the metro station. Chattarpur is the nearest metro station to reach it. You only have to spend 300 per person to experience the immense fun and thrill.
2.Worlds of wonder
WoW is a fun and adventurous theme park. The park full of adventurous activities and has fine dining with many other activities. It has many activities to do with your friends which contains full and thrilling rides and sports activities. It also has a Go-karting track. There are many rides which include mega disco, download, rocking roller and many more which will give you immense joy and thrill experience. The park also has the best food stalls and a McDonald's inside.
Worlds of wonder have a water park also where you find amazing and awesome rides with a huge swimming pool and also has a tube ride in the water. Ticket price ranges from 700-800 and for water park 1500-1600 It offers you a Dj floor and a rain dance floor. It has a kids section named as Kidzania. You can also do boating in the park. The park also has a fly dining restaurant that offers you food in the high sky. It is a good place to hang out with your friends. You can reach there by cars, cabs or by metro. The nearest metro station is Noida sector 18 which is well connected throughout Delhi. It is must visit place among Fun places to visit with friends in Delhi.
3.Fun and Food village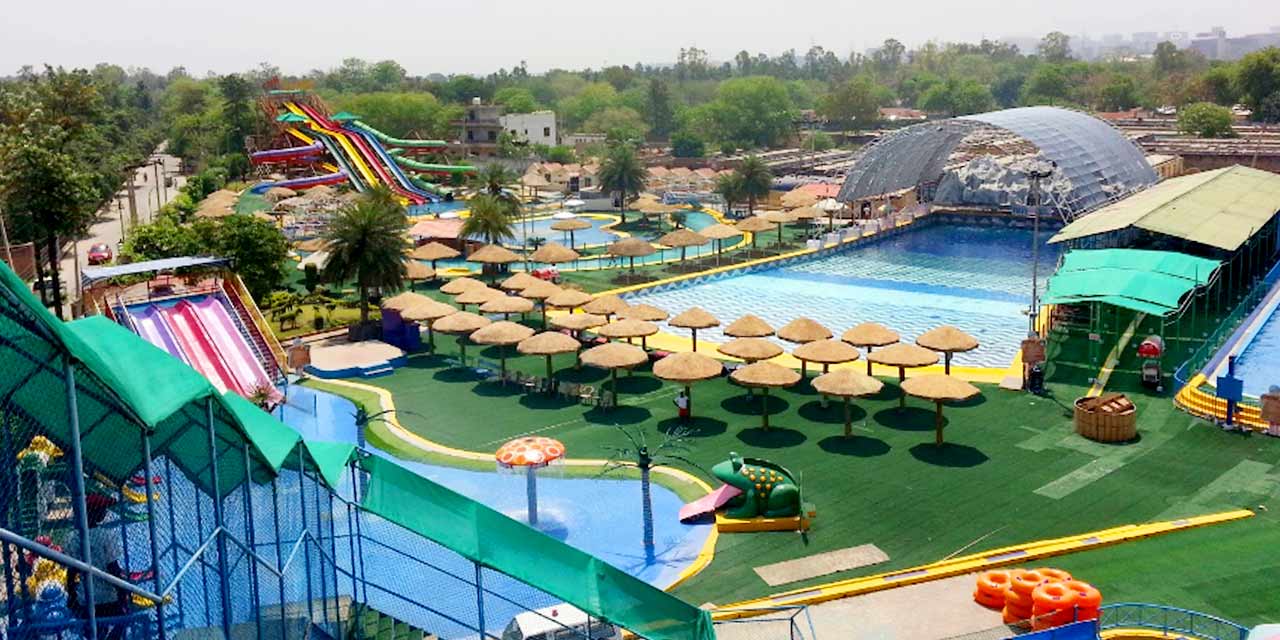 Fun and food village is also an amazing adventure park with a water park and theme park. It consists of many water rides with an amazing wave swimming pool along with a fine dining area. The park has a lazy river which is the main attraction where you can spend time sitting on a tube and take around the whole park. It also has an amusement park with many fun and thrilling rides. Some of the rides are Polo Tropper, Water merry, Eagle ride, and a huge giant wheel with many other rides.
The park has amazing ambience and fun rides. The park offers the best food with locker rooms and changing rooms. You can spend good quality time with your friends as well as family. It has amazing water slides with the lazy river and wave pool. The park also consists of a health centre for jacuzzi and herbal massage centre. You can reach there by cars and the nearest metro station is Dwarka sector 21 and from there you can take rickshaws or auto to reach the park. You must visit it with your friends to make memories.
4.Hauz Khas village.
The place is situated in south Delhi is one of the best places to visit with your friends. The Hauz Khas village has many old buildings and monuments which are present from the medieval period asking with a reservoir which is very incredible. It has the largest water tank build by Alaudin Khalji. Hauz Khas village has the largest green park which is known as Deer park which consists of Deers and is the best place for photography and photoshoots. You can see Siri fort which is located near the village. It has an art gallery which displays varies art pieces and also has a Chor minar which is now used for clicking photos.
Hauz Khas is mainly known for its pubs and bars. The village c consists of best clubs and lounges in the town. It is mainly loved by party lovers and those who do night-outs. There are also many interesting food stalls and shopping stalls where you can enjoy food and do shopping. It is one of the best places to visit with your friends where you can have all the fun and enjoy with your friends at cheap rates. It is well connected with metro and Hauz Khas is the nearest metro station. You must visit this place with friends once.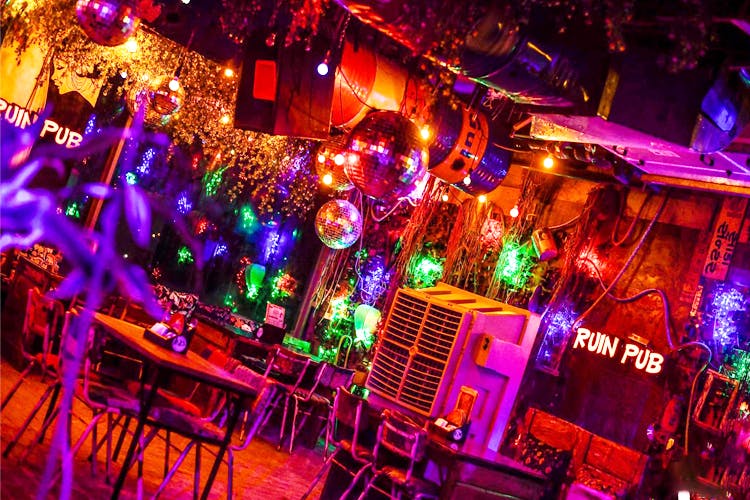 5.Dilli Haat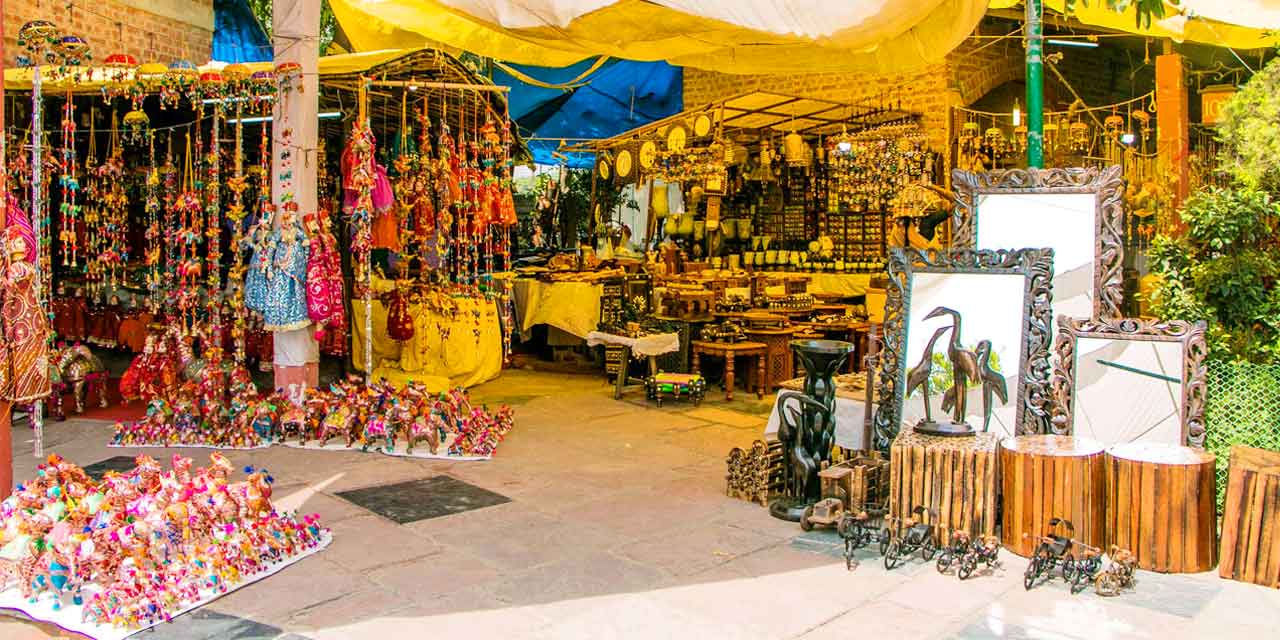 It is basically a food bazaar and craft bazaar where you will find food from different places including Sikkim momos, Bamboo chicken from Nagaland, kababs from Jammu with many more traditional food items from all over India. You will also see the handicraft items with craftwork items along with traditional dresses from all over the country. There are many Delhi Haat in the Delhi but the original one is in south Delhi and the other two are present in Netaji Subhash palace and Janak puri. You can buy traditional Jewelry, traditional dresses, cultural art pieces and more traditions and culture products.
The village serves delicious and mouthwatering food in the open air and one cannot resist having that food. You can spend a good time with your friends by exploring new places and clicking unlimited photos and tasting the ultimate food items. It is one of the best shopping places and fun places to visit with friends in Delhi. The Nearest metro connected is INA station in south Delhi. It is well connected with all parts of Delhi and is a way to reach. Other two are also well connected with metro and roads.