In today's life, people are suffering from many days to day problems and you get fall into stress and tension very easily. Here are some of the great tips that will help you in your daily life. Great scientist Albert Einstein has given all these tips which will help you to get relieved from stress and solve maximum problems in your life. Here are some tips to remove stress.
1. Forgive others
He says that if someone makes a mistake forgive him/her easily. Do not stretch out the matter and just calm down. Just stay happy. Try not to remember bad things or bad conversations and lose them from your mind. It will help you to not get stressed. There is a famous quote in Hindi that "Maafi maangne wale se Maaf krne wala bada hota h". Just follow this quote and forgive small issues. Don't stress your mind with these things. Stay always free-minded and live a happy life. Forgiving someone is not bad, it's your pleasure and your kindness that will help you grow successful without problems.
2.Do not run behind fame.
He says that you don't have to run for beings famous. Just focus on your work. You just have to do work up to that quality that one day you will be famous by yourself. Generally, people who became famous belong to low class but they have done work so hard that everyone knows them. But for that, you have to put all your efforts into doing work with full dedication and strength. You all have listened to a quote that "Kamyabi k peeche mt bhago, Karam Karo kamyabi khud tumhare peeche aayegi" and English meaning is "Don't run behind success Run behind ability, Success will run behind you".
So just focus on your goals and run behind them. Only they can help you get to name and fame. Once you are settled and successful, you will automatically become famous among the people. It is most important among some tips to remove stress.
3. Do not interfere
He says that do not interfere in other's matter. Just focus on your problems and decisions. Do not give advice and decisions until necessary. This will help you stay focused and your mind will not be diverted to other things. Your main focus should be on your goals. If you interfere in other life you will soon lose your self-respect and they will also stop giving you much respect. Until you are asked to give suggestions or advice, keep quiet and stay focused. And also don't let others interfere in your life. This can distract you. So follow the rule.
4. Learn to Adjust
You solid learn to adjust yourself according to the situation. You should not always complain about the scenario or incidents happening in your life. If you want to be successful do not adjust your with your goals, adjust with your plans and ideas of working. Sometimes situations are worst and you try to skip but that's not the right option. You should try to adjust yourself accordingly that how can you solve the problem or how can you deal with it. The day you learn to adjust, you will be successful. The one who is successful today has adjusted in minimal resources in their early hard times. So try to adjust accordingly. This will help you a lot.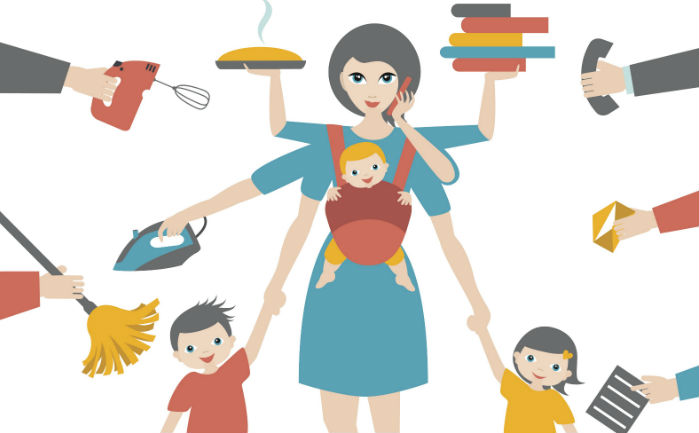 5. Make promises you can keep
You should not promise someone extraordinary things that you could not fulfil. You should promise only those things about which you are sure that you can do this. Sometimes people make wrong promises in excitement or in sadness. It is said that you should never make a promise when you are happy. If you promise and you can't keep it, this will lead to a downfall in your respect and will give you stress and tensions. So before making promise just think twice or thrice and if you can fulfil it only then make it otherwise leave it. Remember this rule in some tips to remove stress.
6. Praise others
He says that learn to praise others. Praising others will not let to decline in your success. Be happy with others success also. The one who cannot praise others on their winnings or success cannot upraise himself. It's a famous quote from which everyone should learn. The more you praise the more people will come to praise you back when you achieve success. Never get jealous of others. Do that much work that other people praise you without getting jealous. It is among some tips to remove stress.
7. Do not regret.
He says that don't do that work on which you have to regret. Do work in a proper and systematic way. Think one night before doing the work. Plan the task or work in your mind and do the work accordingly. Some people do work in excitement or in a hurry which let them suffer later. Later they regret it and feel sorry for it. You should be fully prepared and ready to complete the work in the right way that will help you to not regret later. The more you regret the more you think about that and the more you think, the more you get stressed.
8. Stay Busy
Staying always busy will help you focus on your life goals. Just stay busy with working and achieving the target. Stay away from distracting things and read books, moral stories, inspirational movies and listen to success stories. This will increase your minds thinking capacity and will make the mind sharper. It will help you to no to distract from your goals. Stay busy in good things always. When you do not listen or focus on other things it will free your mind and you will be free from tension and stress.
9. Do Exercise and Meditation Daily
Daily exercise helps you allot to reduce stars and tensions in your life. Exercising daily will help you to gain better body and will make you enough capable of achieving goals. It teaches you hard work. It helps you to focus more accurately. Doing Meditation daily helps your mind remain free from stress. It plays a significant role in daily life to achieve success and keeps you fit and fine
ALSO EXPLORE