A treasure trove of outstanding attractions and landmarks await those visiting Dubai. It is the perfect place to experience fine beaches, glistening modern landmarks, record-breaking attractions, and much more. Though it is hard to pick and choose favourites, here is a shortlisted version of popular tourist attractions in Dubai on a leisure vacation. There are a very large variety of Tourist Attractions in Dubai.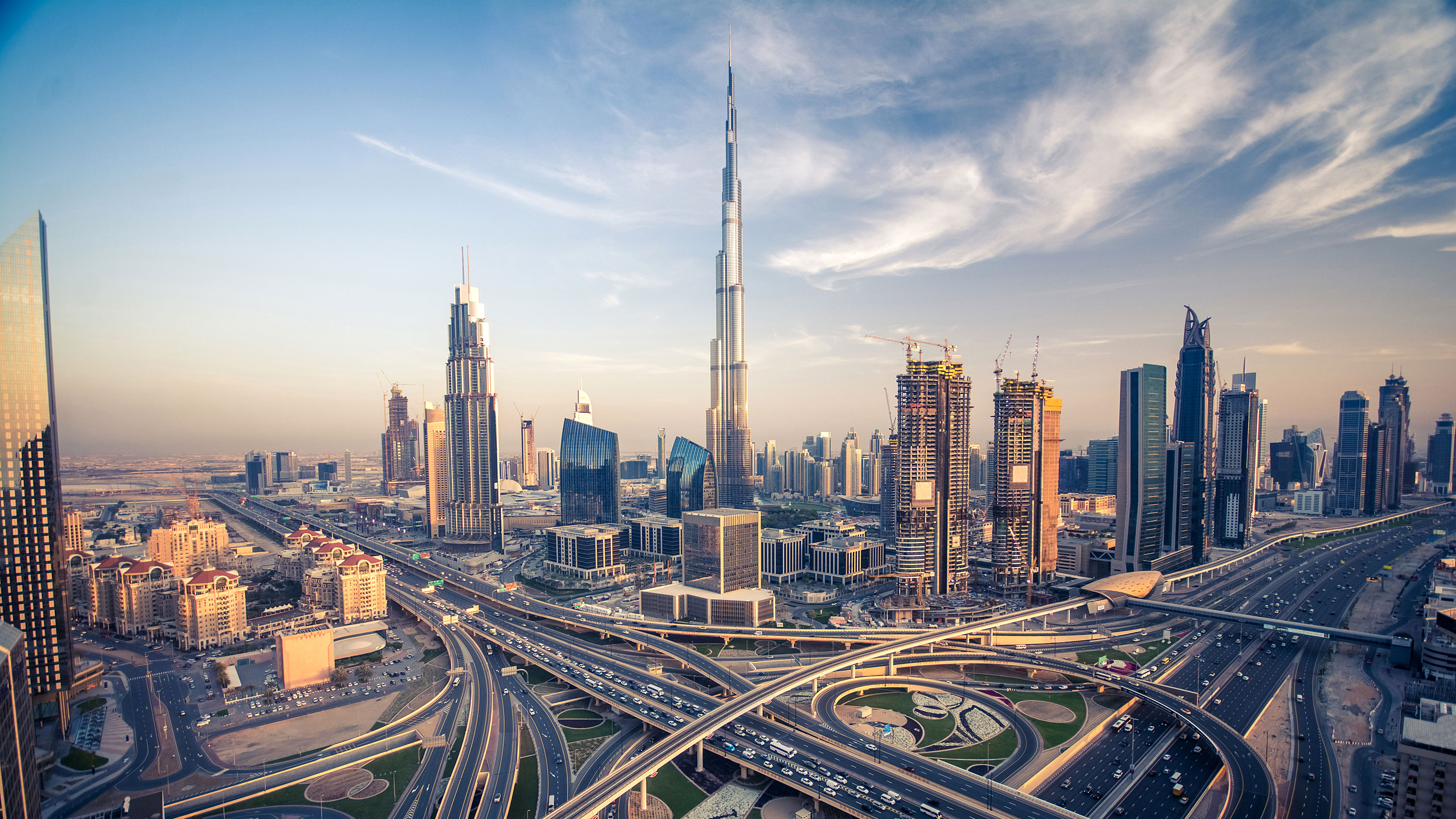 Dubai Mall
The shopping scene in Dubai is unmatched and many flocks here to indulge in their passion for shopping. There are few places in Dubai that can rival Dubai Mall for retail therapy amid high-end merchandise. There are over 1200 outlets in Dubai's biggest mall, which is also home to some amazing recreation attractions like the Dubai Aquarium and Underwater Zoo, KidZania Dubai, VR Park, and the recently launched Infinity des Lumières – a one of a kind digital art gallery. An entire day can be spent exploring this fascinating Dubai attraction.

La Mer
While Dubai doesn't lack beach shore attractions, La Mer stands out as a waterfront hub complete with a splendid Laguna water park and laid-back recreational vibes. This waterfront area, located between the Pearl Jumeirah and Jumeirah Bay, provides a variety of recreational activities along the coastline of the Persian Gulf, providing a refreshing escape from the everyday grind of city life.


Ain Dubai
On October 2021, Dubai unveiled the world's largest observation wheel, surpassing the previously dominant Las Vegas High Roller. Located at Bluewaters Island on the Persian Gulf shore, Ain Dubai offers unparallel scenic views of the Gulf and the surrounding modern architectural landmarks from different perspectives as you take a rotation that lasts for about 40 minutes in spacious airconditioned observatory pods. It is certain to become a favourite among Dubai visitors in no time at all.


Burj Khalifa and Dubai Fountain
The Burj Khalifa – the image of modern Dubai – is undoubtedly a tourist attraction no Dubai visitor should miss. Set alongside the majestic tower is the Dubai Fountain which complements the ambience with its gracious sound, music and light show. Dubai's Burj Khalifa and Dubai Fountain are two sights that are so spectacular that they will linger in your mind for a long time long after your Dubai vacation is over.


Dubai Miracle Garden
The Dubai Miracle Garden is the one place in Dubai that is sure to make you pinch yourself to make sure you are not looking at a mirage. In repurposing used water along with an intensive irrigation system, Dubai managed to create a miraculous floral oasis in its desert climate that leaves visitors spellbound every time they visit. More than a million blooms adorn the attraction, forming breathtaking installations, topiaries, and dioramas. Dubai Miracle Garden is a seasonal attraction and remains open only during cooler months which is favourable for the floral blooms to blossom as well as for the visitors to enjoy this outdoor attraction.


Ski Dubai
Even though Dubai doesn't get too cold during the winter, you will be able to ski here any time of year. Just head to Ski Dubai at Mall of the Emirates – an indoor ski resort that lets you try your skiing and snowboarding skills on different levels of slopes. That's not it, for those who just want to experience a wintry wonderland in the middle of a desert city can explore the snow sheathed landscape and even watch penguins waddling around. This tourist attraction in Dubai is one of the best attractions for family vacationers visiting Dubai.


LEGOLAND Dubai
Another attraction that is popular among family holidaymakers is the LEGOLAND Dubai theme park and water park. The first-of-its-kind in the Middle East, LEGOLAND Dubai offers fantastic kid-friendly parks where even toddlers can have their fair share of fun and splashy adventure. The parks are based on LEGO bricks and toy blocks and have been designed in such a way that even two-year-old can have a great time along with their family.
Desert Safari
Arabian deserts are popular among adventurers, and a trip to the Dubai desert is an offbeat attraction that allows visitors a glimpse into Dubai's past before it became a global city. A ride to the borders of Dubai city followed by adrenaline-rushing adventures like dune-bashing and quad biking are unique activities to experience in the desert. Depending on your style of desert experience and budget, a desert safari Dubai package can be customized to fit your needs. You can explore the desert, indulge in Arabic traditions, enjoy glamping under the stars in premium tents or club a hot air ballooning ride with a desert adventure…in Dubai, you will be spoilt for choice when it comes to desert safaris.


Al Fahidi Historical Neighbourhood
Dubai wasn't always made of glass, steel, and concrete. Once upon a time the emirate was a humble settlement for traders and was wrapped in subdued houses and structures. A glimpse of this can be witnessed at the Al Fahidi Historical Neighbourhood located along the shores of Dubai Creek. Step into this section and you are transported back to the olden days when Dubai was still a small village settlement and not a global city. The beauty of this attraction has been preserved and restored to offer visitors a glimpse of how Dubai's lifestyle and ambience differ from present-day Dubai. This is the perfect attraction for Dubai visitors to understand the emirate's history in depth.


IMG Worlds of Adventure
Boasted as the world's largest indoor amusement park, IMG Worlds of Adventure brings the best of childhood fantasy and superhero fandom together. The theme park has 5 zones out of which two are dedicated to MARVEL and Cartoon Network-themed adventure rides and shows. The park also features two of the most thrilling rollercoasters in Dubai and a Jurassic era zone. IMG Worlds of Adventure is another amazing attraction to visit while traveling with friends and family to Dubai.


Al Qudra Lake
From above, it looks like someone scratched an interwoven heart and the words 'Love' onto a barren stretch of sandy desert. But it is actually a meticulously designed manmade oasis in the middle of the Saih Al Salam desert. Continuing on, you can see an artificial lake meandering through the desert. These attractions form the Al Qudra Lake – an oasis created away from Dubai city to offer a respite from the city's hustle and bustle and a chance to enjoy nature's splendour. Al Qudra Lake is quite a popular spot for romantic rendezvous and also for those seeking solace in nature's beauty. It is one of the most famous tourist attractions in Dubai.


Atlantis The Palm Dubai
Lastly, If you are craving for the ultimate in luxury living, fine dining, and fantastic fun, adventure, and recreational experiences, then a stay at Atlantis the Palm Dubai sums up a comprehensive Dubai holiday experience. Atlantis the Palm is a 5-star luxury resort perched on the edge of Crescent Road at the world-famous Palm Jumeirah. It offers ultimate luxury living and features unique experiences such as dining or staying amid marine life. Visitors to Atlantis the Palm also get access to Lost Chambers Aquarium and Aquaventure water park located within the resort – both of which are popular attractions to visit on a Dubai holiday. All in all, splurge a little and you will get an unforgettable experience filled with adventure, relaxation, and the best hospitality in Dubai.